Benefit Fundraiser
Karaoke Crush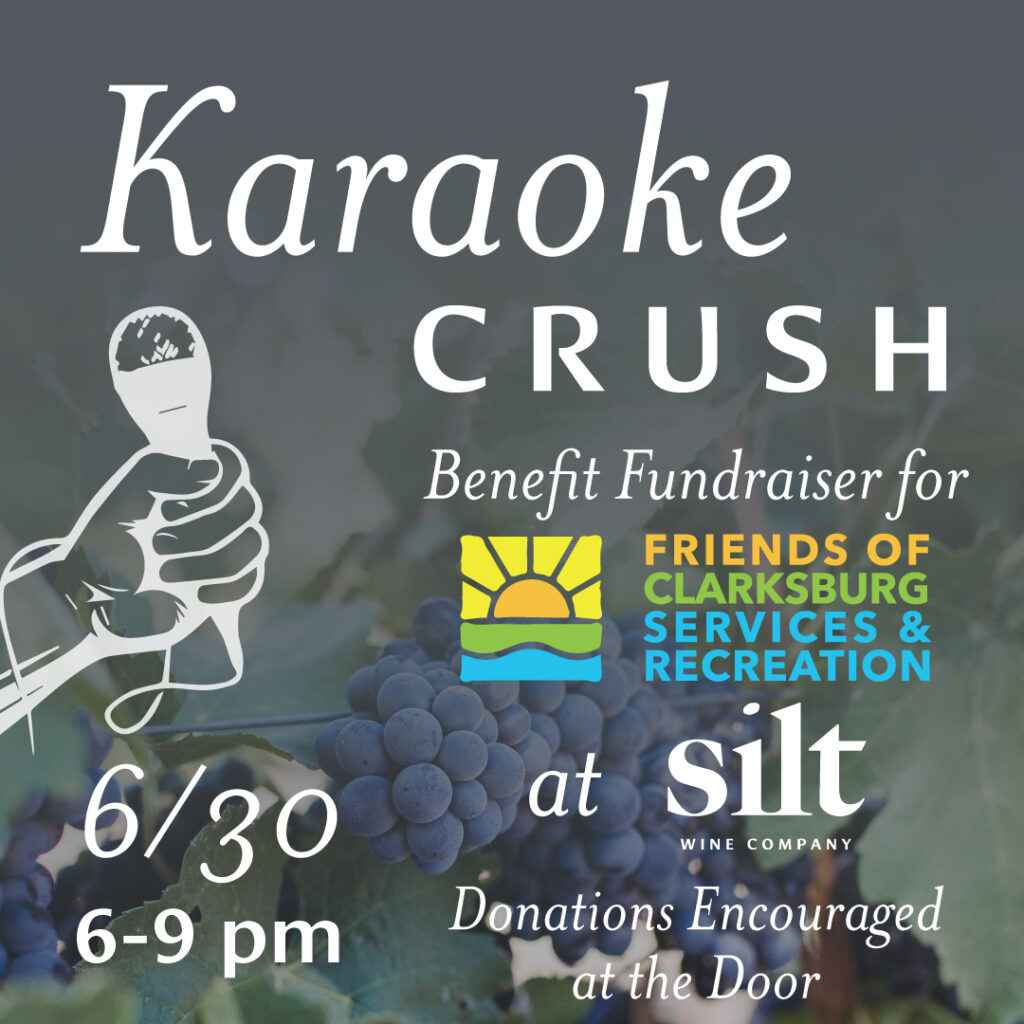 Karaoke Crush
We will be hosting a Karaoke Fundraiser to benefit Friends of Clarksburg Services & Recreation. Join us on Thursday, June 30th at 6 pm for an evening of fun and music while supporting a great cause! Take to the stage and sing your favorite song, or enjoy a performance from local Clarksburg tasting room teams.
Hear performances from the staff at:
Silt Wine Company, Hemly Cider, Miners Leap, and more! Enjoy the show and vote for your favorite performance.
We will be offering wine by the bottle, glass, our full food menu, and food from Rudy's on the Roll.
The suggested donation is $20/person at the door. By donating, you will receive one glass of wine and one voting ticket.
Friends of Clarksburg Services & Recreation
FCSR strives to enrich the North Delta region by providing safe, high-quality recreational opportunities and public parks that enhance the community, health, and wellness of Clarksburg. All donations will support funds for the North Delta Aquatic Center. Silt Wine Company will make a matching donation up to $2000.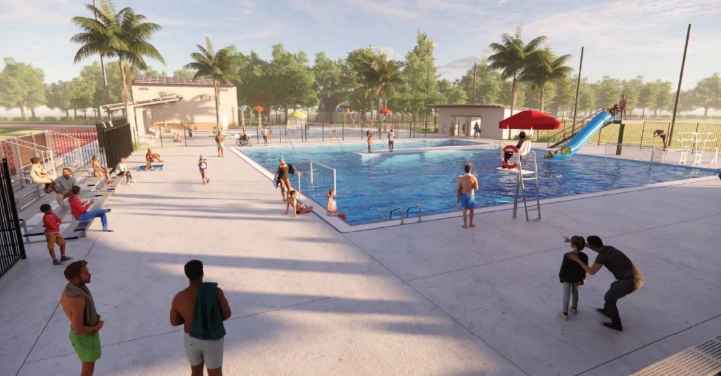 For questions regarding reservations please email enjoy@siltwineco.com or call directly at 916-678-1545.