Silt Wine Company Presents
A Night with Gatsby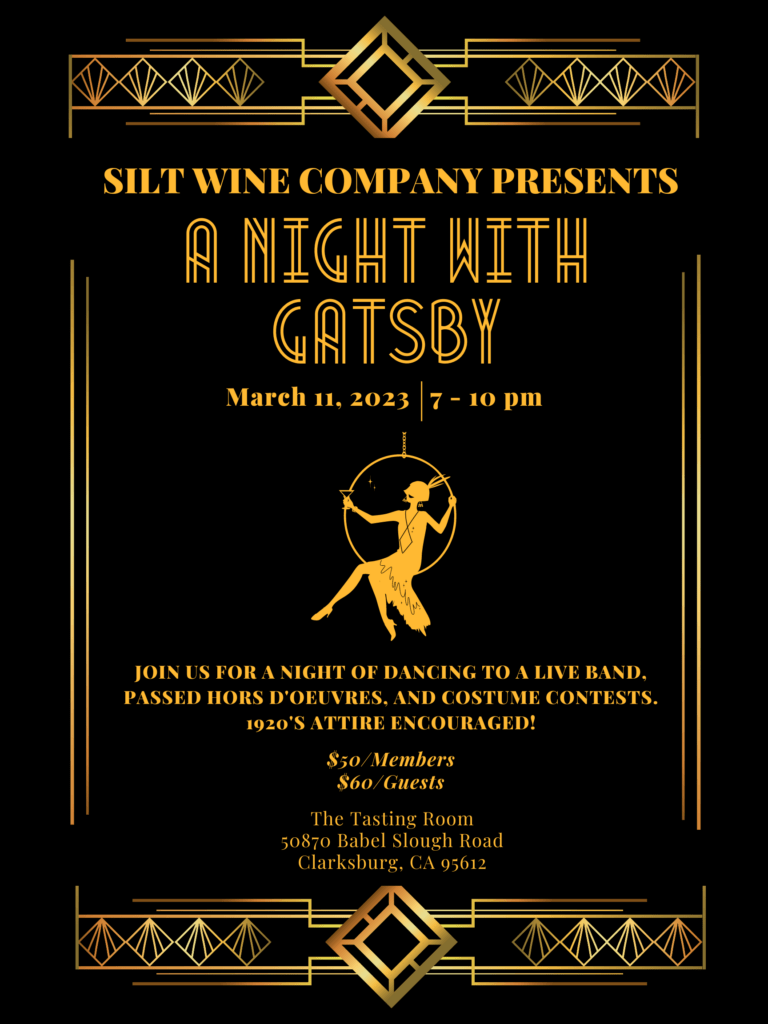 A Night with Gatsby
Saturday, March 11, 2023, from 7 – 10 pm at Silt Wine Company.
Are you ready to take a step back in time and experience an evening of 1920's inspired fun? Let the wine flow and have fun at Silt Wine Company as we present "A Night with Gatsby".
Dress up in their best Great Gatsby-inspired attire. Whether it be flapper dresses or zoot suits from the era; this is your chance to make a statement. We will have prizes for "Best Single" and "Best Couple" costume.
Indulge yourself with delicious, light passed appetizers prepared by Executive Chef Rebecca Campbell.
So, what are you waiting for? Put on your fanciest clothes and join us at Silt Wine Company for an unforgettable evening full live music, delicious food, and great drinks! Reservations required.
Tickets will be $50 for Wine Club Members and $60 for Guests.
For questions regarding reservations please email enjoy@siltwineco.com or call us directly at 916-678-1545.